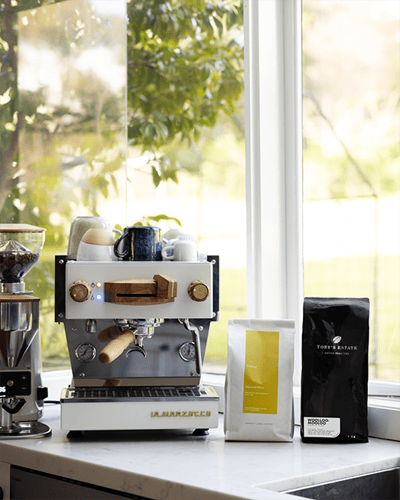 receive a complimentary 12-month coffee subscription with your purchase
To celebrate the ultimate home barista experience, we've partnered with our amazing friends at Market Lane and Toby's Estate to give you a complimentary supply of specialty coffee for a year.
When purchasing a Linea Mini or Linea Mini Pride Package before September 30th, simply choose which roaster's blend you prefer and we will arrange 1kg of the participating blend to be shipped to your door each month for a year.
Allow us take care of your coffee order while you focus on pouring café quality coffee from some of Australia's most celebrated roasters.
To learn more about Market Lane's Seasonal Blend and the Woolloomooloo blend from Toby's Estate, simply visit our Linea Mini or Linea Mini Pride Package page.