A celebration of process and craft, La Marzocco Home is proud to partner with a curated selection of Australian coffee roasters in our Roaster in Residence program.
Evolving each month, we invite you to join us in exploring Australia's unique landscape of specialty coffee roasters, discovering different blends to enjoy at home alongside your La Marzocco Home espresso machine, while also enjoying exclusive offers and events in partnership with our resident roaster.
introducing our roaster in residence, campos coffee

Since 2002, Campos Coffee has been on a mission to help everyone love great coffee as much as their passionate team.
Founded by Will Young, Campos Coffee began as a small cafe in Newtown Sydney, which quickly grew from roasting for and pouring 50 cups a day to 1500. 20 years later, Campos Coffee is regarded as one of Australia's most renowned and beloved coffee roasters, used in countless cafes and homes across Australia.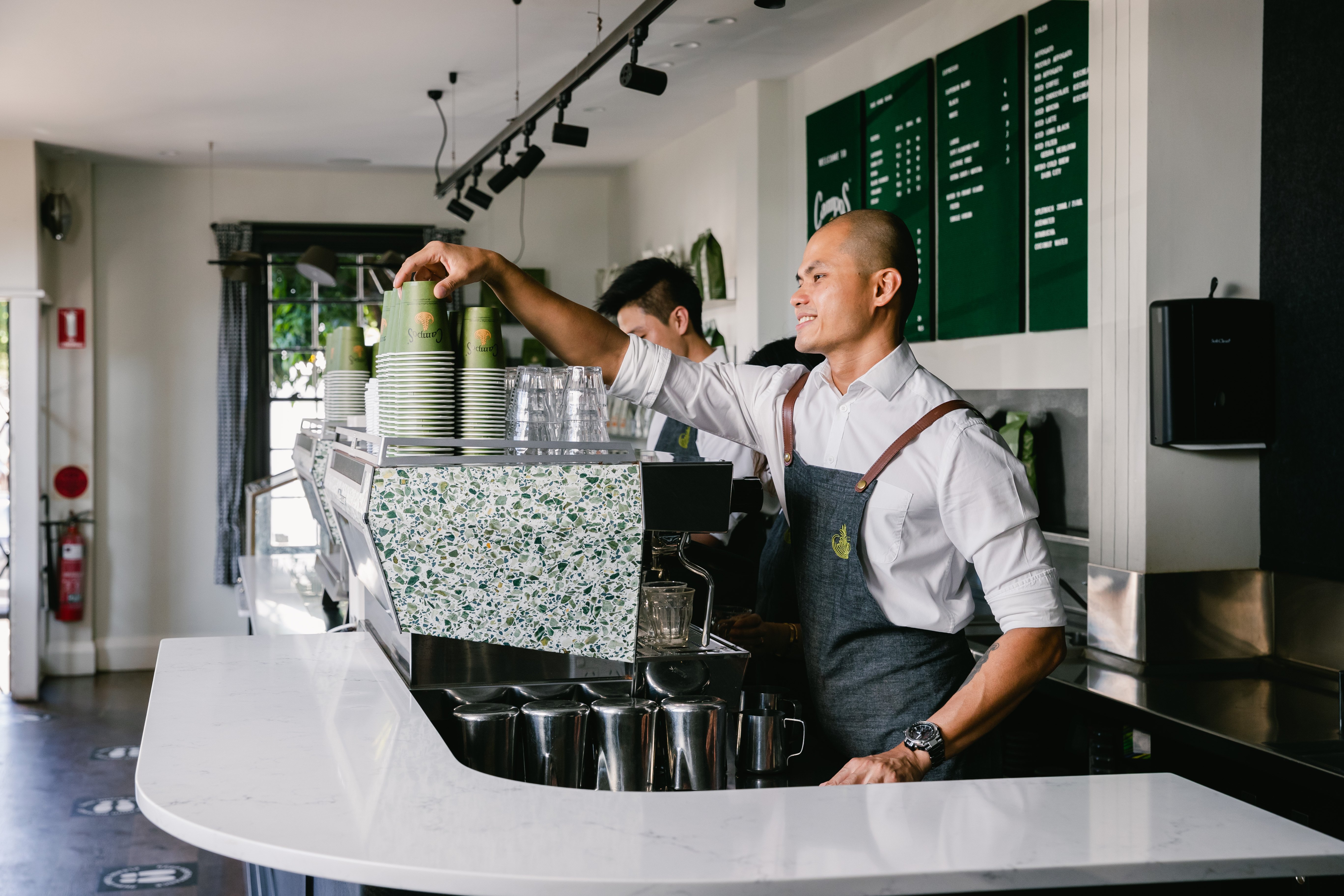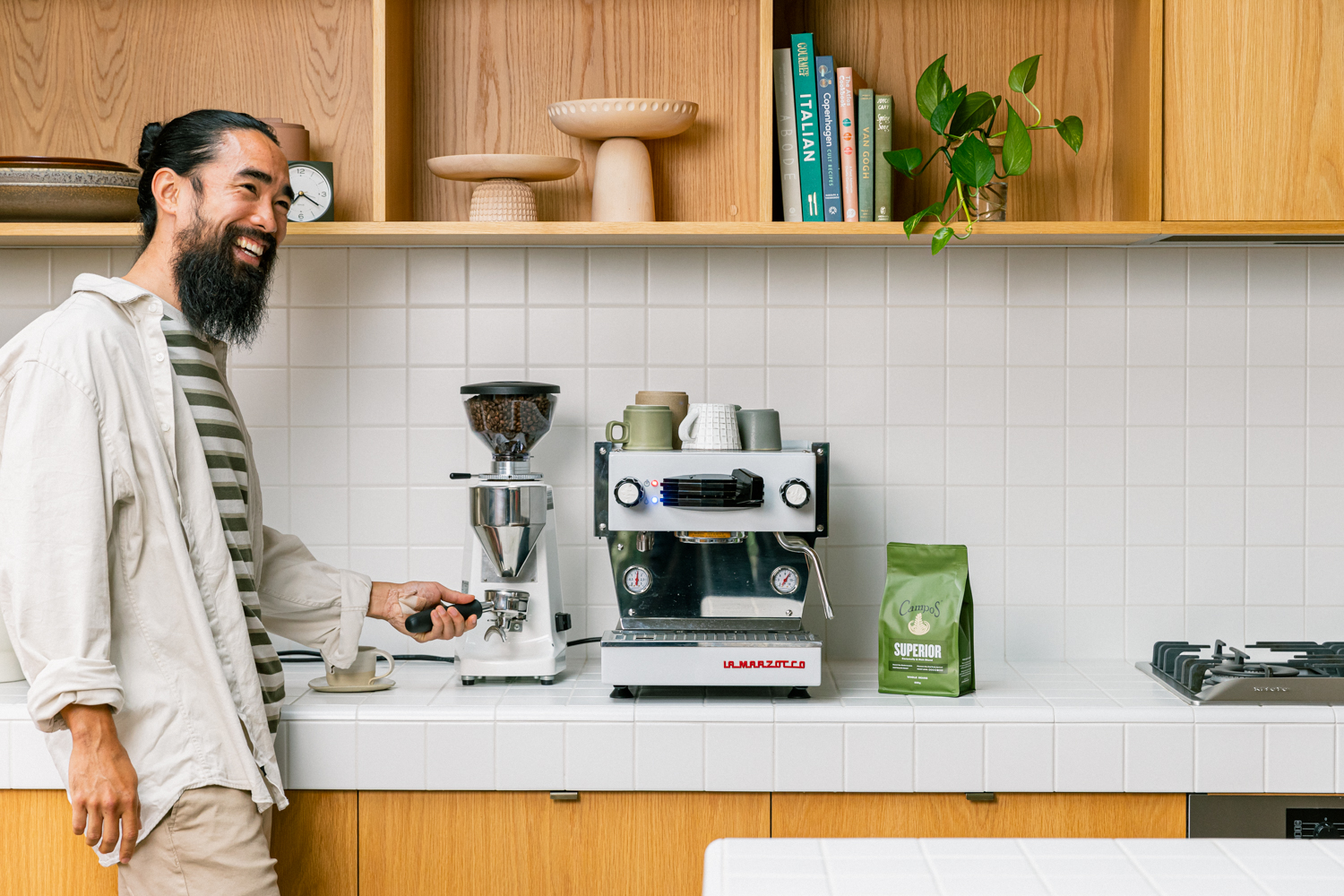 Campos Coffee are passionate believers that coffee only tastes good when sourced ethically and made with care. Proud of their longstanding partnerships with coffee producers and their communities around the world, Campos Coffee remain transparent on their bean to cup process, ensuring genuine optimism and joy with every cup poured, whether it be in a cafe or in the comfort of your own home.
explore our offers exclusive to the month of march
about campos coffee's superior blend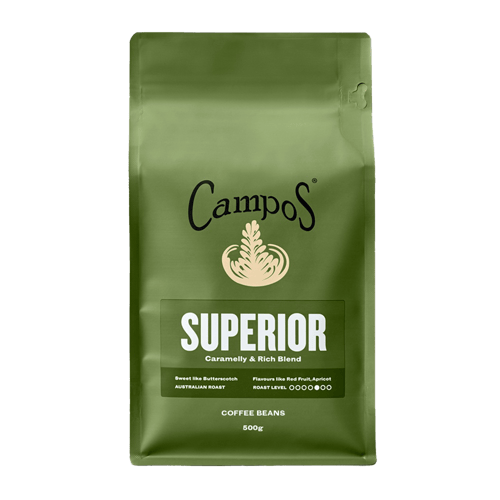 Tasting notes

Butterscotch, red fruit and apricot
About the blend

Superior Blend is Campos' signature and quintessential coffee blend. Proudly served in our cafes since day one, Superior is now used and celebrated in countless cafes and homes across Australia.
Combining fresh, high quality specialty coffees from their coffee producing partners in Ethiopia, Kenya and Colombia, this full-bodied coffee is carefully roasted to deliver sweet caramel, butterscotch and milk chocolate flavours to your cup.
how to enjoy superior blend at home

Recipe
(Makes one strong coffee, or two weak coffees)
Ground coffee weight: 22g
Beverage weight: 30-45g yield
Brew (extraction) time: 28–35 seconds
Water temperature: 95°C
Grind size: fine
Steps
1. Prepare the portafilter
Remove portafilter. Clean and dry the basket.

Purge the group head by allowing hot water to flow through. This clears the screen of any built-up coffee grounds.

Place the portafilter on the scale and tare the scale to zero, then place the portafilter under the grinder to receive the coffee.

2. Grind, dose and tamp
Grind enough coffee to fill your portafilter basket and then check the weight on the scales.

Make sure coffee is distributed evenly in the basket and use a tamper to press down the bed of coffee.

There should be 3–4mm of space at the top of the portafilter after tamping.
3. Brew
Insert the portafilter into the espresso machine.

Place scales and cup below the portafilter, tare to zero and immediately start to brew.

Stop the shot when the espresso is roughly double the weight of the ground coffee in the basket.

4. Serve
Serve your coffee immediately.

Remove portafilter and knock out spent grounds.

Pop the clean portafilter back into the machine to maintain its temperature.